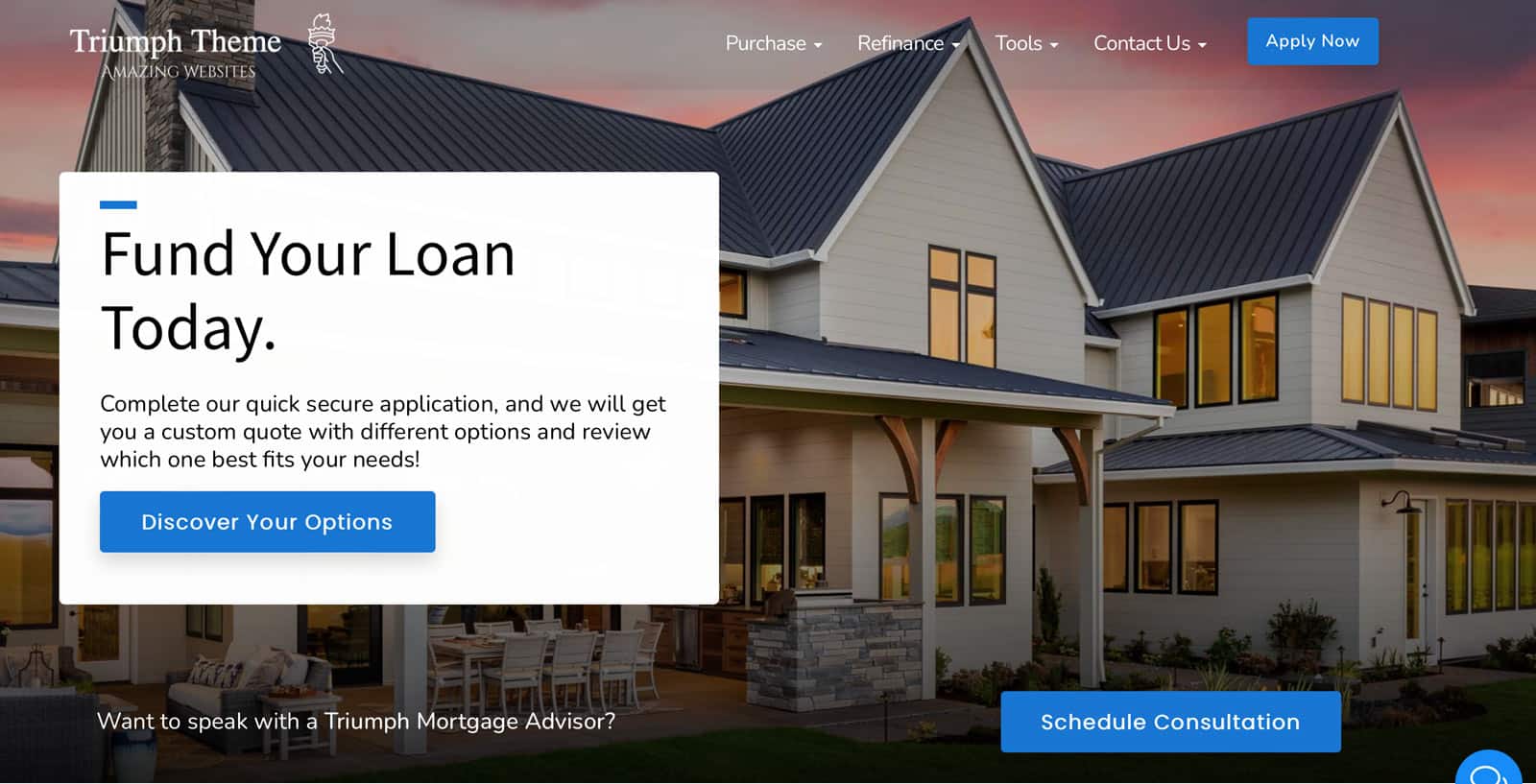 Our weekly product drop introduces a new mortgage websites templates with a focus on Triumph!
This theme has some really cool new features – it has our industry leading click funnel embedded above the fold with nice CTA, it also has calendar selection again above the fold. So there is a really nice balance of your 4 CTA all above the fold on mobile and computer views.
Of course its pre-built and ready to start generating new leads day one. The off the shelf build is focused on simplicity and the new mortgage market – meaning purchase. There is also a new elegant and clean transition to different features when scrolling pages. It has built in scheduling component so visitors can schedule an appointment in one-click. You can set hours and integrate with your Outlook or google calendar even auto-create zoom meetings!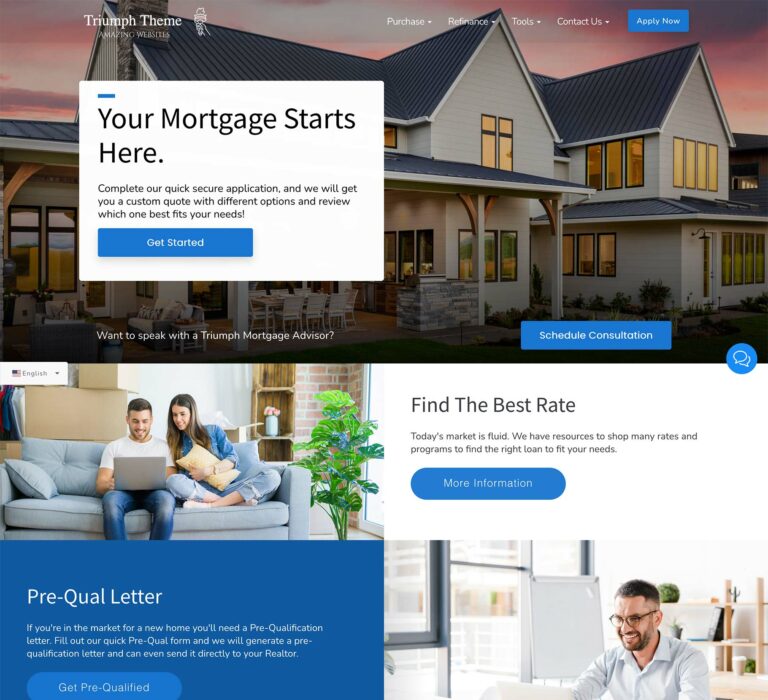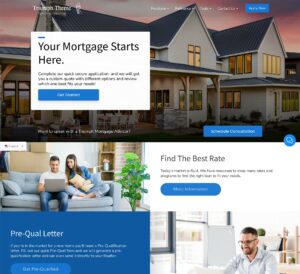 Built To Mortgage Generate Leads
If you are focusing on niche products from reverse to Non-Qm you can easily plug in our pre-built content and lead funnels. Our advanced back-end engine its super easy to change any of the content and customize it to your product mix. Any pic change it 30 seconds – change every pic five minutes – use your own our our library of hundreds of stock. And another perk is no paying for simple updates or calling overseas for assistance needed 🙂
Give us a call or schedule a demo here and we can show you the features – you can also signup here with setup waived with coupon code Pumpkin (limited time)
Existing top producers can upgrade their site to this style in your control panel (note: appointment setting and google/outlook integration only on premiere plan).
There's more than this theme in this release, we also have new loan officer website releases, as well as reverse mortgage websites in this release. Stay tuned for more updates in next weeks product launch!